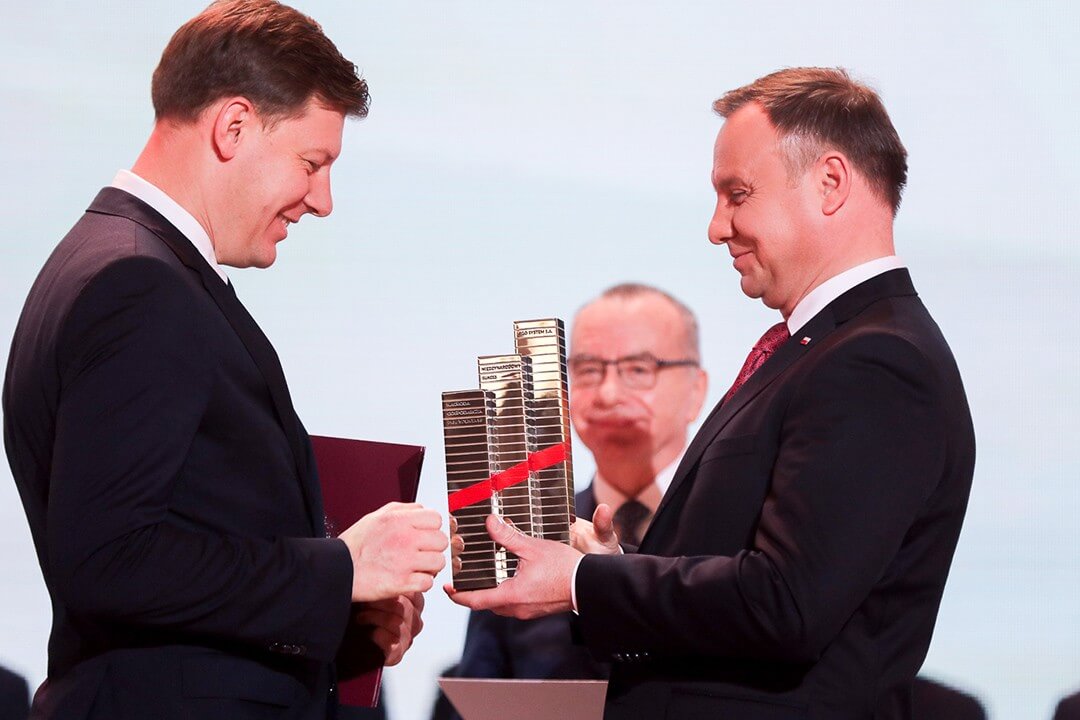 President Andrzej Duda handed the Economic Awards of the President of the Republic of Poland at the special gala of the "Congress 590" in Jasionka near Rzeszów.
– Your companies can be role models for others. Your ambition helps develop Poland in a wonderful way – said the President in an occasional speech.
The prizes were awarded in five main and two special categories. VIGO Photonics was recognized as International Success. The VIGO candidacy has been submitted by Agencja Rozwoju Przemysłu S.A. and the Marshal's Office of the Masovian Voivodeship.
The award from the President of the Republic of Poland was collected by the Sales Director Przemysław Kalinowski.
– We are proud of such a great distinction. And we are happy that our activities and hard work contribute to the promotion of innovative Polish economy in the world – commented Przemysław Kalinowski.