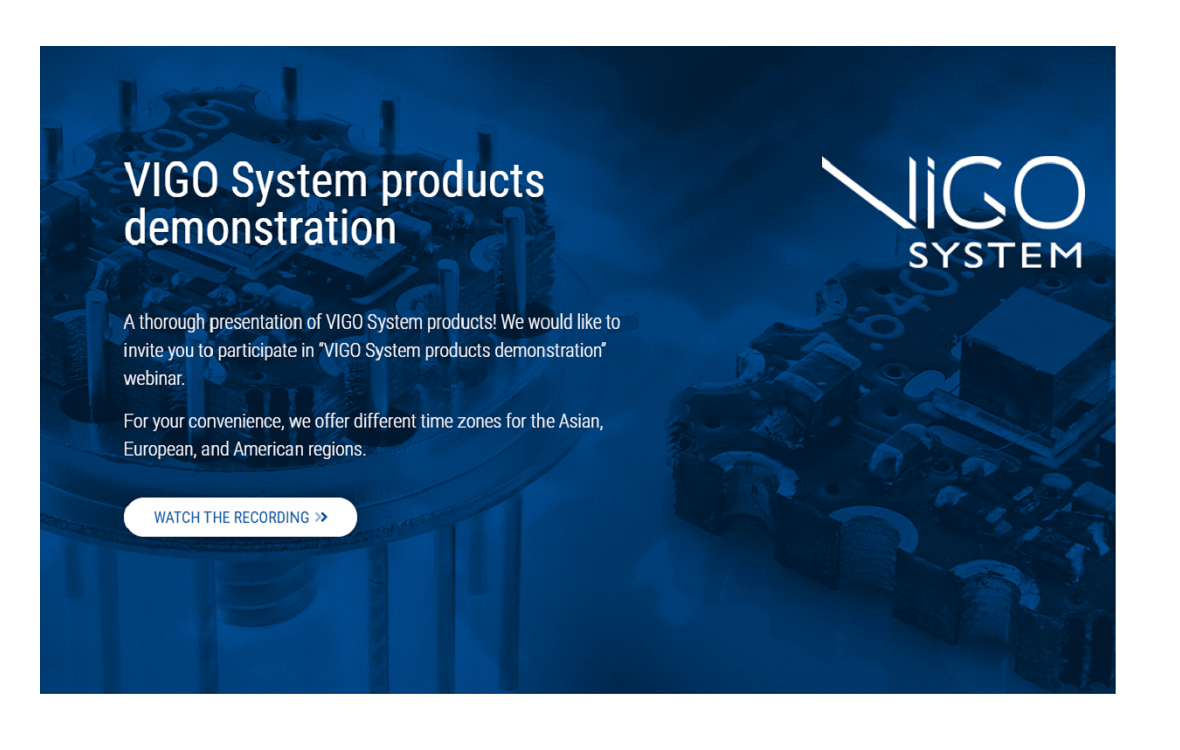 We invite you to watch the recording from our latest webinar "VIGO Photonics products demonstration".
Thank you for participating in this VIGO Photonics webinar.
We are glad that our online meeting was met with such great interest and active presence.
We are very pleased that we could share with you information about our infrared detection modules from Selected Products Line as well as Affordable MWIR InAsSb Detection Module.
Enjoy watching!