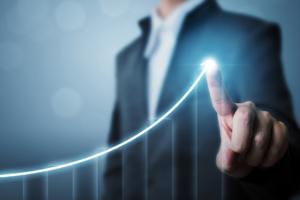 The manufacturer of the most advanced mid-infrared detectors and semiconductor materials is breaking sales records.
In the second quarter of 2021, VIGO Photonics's sales increased by nearly 30%, to PLN 18 million. This is the highest result in the company's history so far. The driving force behind the increase in revenues is the sale of detectors to companies from the arms industry, as well as higher revenues from the sale of semiconductor materials.
– Another quarter, which was both busy and successful, is just over, and it ended with breaking a new sales record. It was the eighth consecutive quarter closed with a year-on-year increase in sales. For us, the results achieved are another confirmation that the path of the Group's development we chose was the right one, and they also bear out the legitimacy of the investments in infrastructure, technology, and human capital. We are increasingly effectively translating the technological advantages of VIGO Photonics into new orders, both by developing cooperation with key partners and acquiring new, prospective contractors, also in the new area of ​​our activity, which is the sale of semiconductor materials. Considering both the backlog of orders and the promising sales prospects for the coming months, we have the potential to close the second half of the year with a satisfactory increase in revenues – comments Adam Piotrowski, president of VIGO Photonics.
The major recipient of VIGO Photonics products in the second quarter of this year were industry sectors. The value of infrared detectors and sensors for industrial applications sales amounted to PLN 7.3 million in the last quarter, accounting for 40% of the company's total sales in that period.
The second largest group of recipients of VIGO detectors in the last quarter were companies from the arms industry, headed by the French Safran Aerotechnics. Order execution from the French concern and other customers in Europe allowed the segment's revenues to increase by 127%, to PLN 6.8 million. The segment's share in total revenues of VIGO Photonics increased to 38%.
The third position in the VIGO Photonics sales ranking in the past quarter was taken by the segment of detectors used in solutions in the field of transport safety. Revenues from the sales of products used e.g. in systems for detecting failures in high-speed railways and for fire detection in trains amounted to PLN 1.9 million.