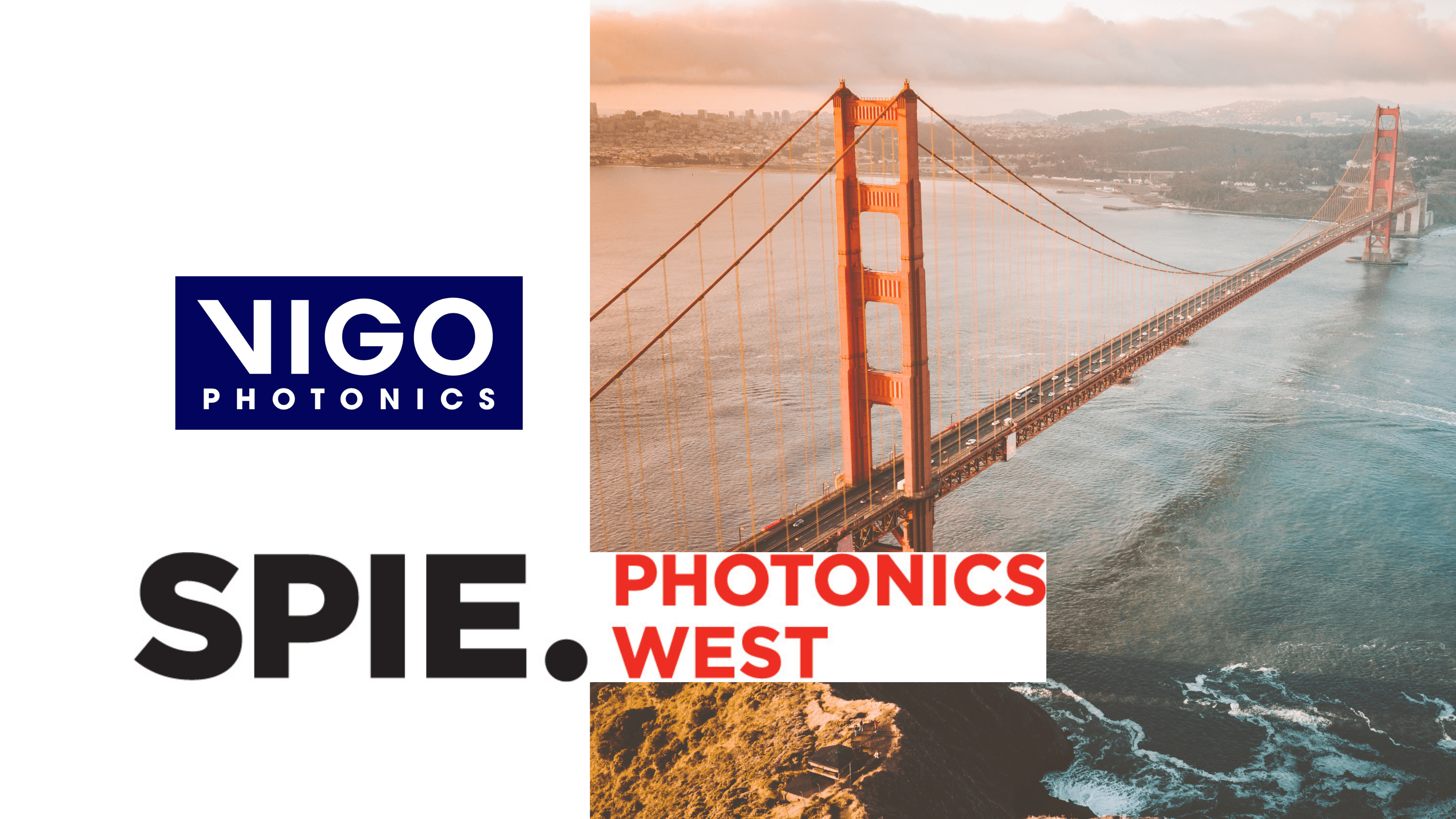 We are happy to meet you during the Photonics West:
25-27 January San Francisco Moscone Center booth #460
There will be a great opportunity to meet our VIGO Photonics Team.
Visit us and learn more about our technology possibilities like:
InAs/InAsSb superlattice (SL) based #detectors as our response to fully RoHS compliant products designed for operation with thermoelectric coolers (TEC) at HOT conditions.
MWIR InAsSb detection module, temperature-stabilized.
The AMS3140-01 is a cost-effective solution designed for high volume applications. Built-in amplifier and temperature controller provide constant responsivity over a wide range of ambient temperatures.
Spectrophotometer – The LVF-32E-3/4 is a compact, mid-infrared spectrometer demonstrator with a fully integrated light source, chopper and detection system.
We are happy to invite you for our two presentations during the Photonics West:
24 January 2022 • 2:40 PM – 2:55 PM PST | Room 70 (Lower Mezzanine South): Jarosław Pawluczyk will talk about: Peltier cooled LWIR lateral effect position sensitive HgCdTe photodetector
27 January 2022 • 2:00 PM – 2:15 PM PST | Room 70 (Lower Mezzanine South) Krystian Michalczewski will introduce the topic: T2SL detectors inspired by HOT MCT technology.
See you there!