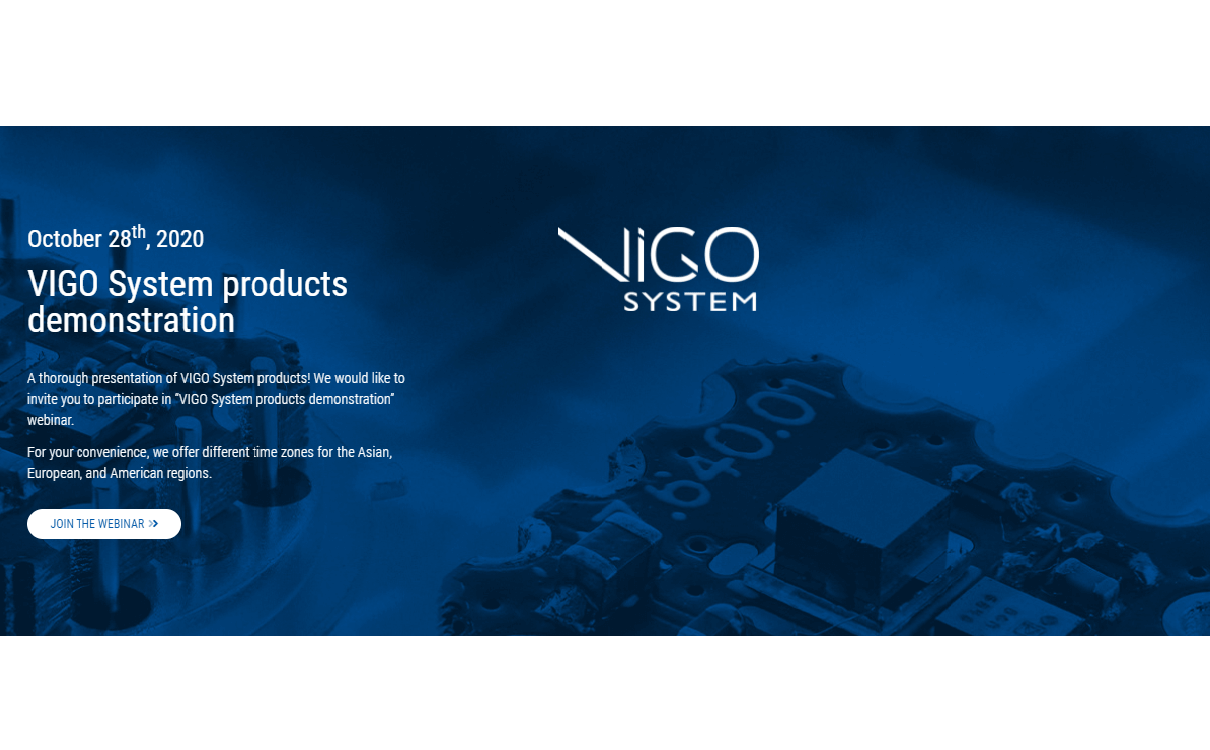 We would like to invite you to join our new VIGO Photonics webinar!
Our technical engineers will present HgCdTe infrared detectors and integrated detection modules from Selected Products Line as well as Affordable MWIR InAsSb detection module. VIGO Photonics experts  will also demonstrate how our devices work!
The webinar will start at convenient hours for the Asian, American, and European regions.
Join live our new webinar: