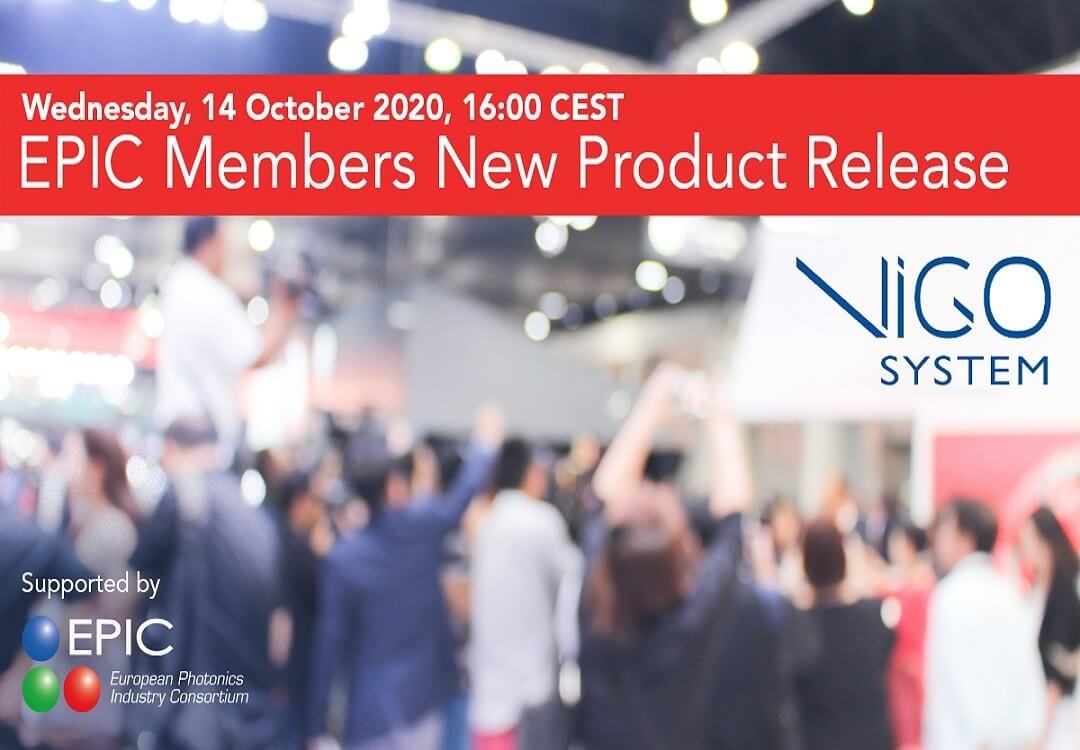 14th of October, VIGO Photonics will be a part of the upcoming EPIC – EUROPEAN PHOTONICS INDUSTRY CONSORTIUM new product release event!
Our Technical Support Engineer – Jędrzej Mijas will talk about Affordable Detection Modules. It is an infrared detector integrated with low noise preamplifier. Everything is housed in a compact TO8 package!
VIGO Photonics is offering that product to allow customers easy development by using evaluation board with SPI or USB digital output. The material used for the production of the active element is InAsSb thanks to which the product is in compliance with RoHS directive and is safe for the consumer market!
We encourage you to join this amazing meeting on EPIC YouTube channel:
https://www.youtube.com/watch?v=ZHAxwdoxXfo&feature=youtu.behttps://lnkd.in/dGRbSt3
More details:
https://www.epic-assoc.com/epic-events/