Small, for TE cooled detectors
SIP-TO8 series
Transimpedance preamplifier
SIP-TO8 is a series of ultra-small transimpedance, AC or DC coupled preamplifiers. It is designed to operate with either biased or non biased detectors. It is compatible with thermoelectrically cooled detectors in TO8 package. SIP-TO8 is dedicated for OEM applications and requires external heatsink (MHS-2). There is a possibility to adjust gain (devices with a frequency bandwidth up to 100 MHz).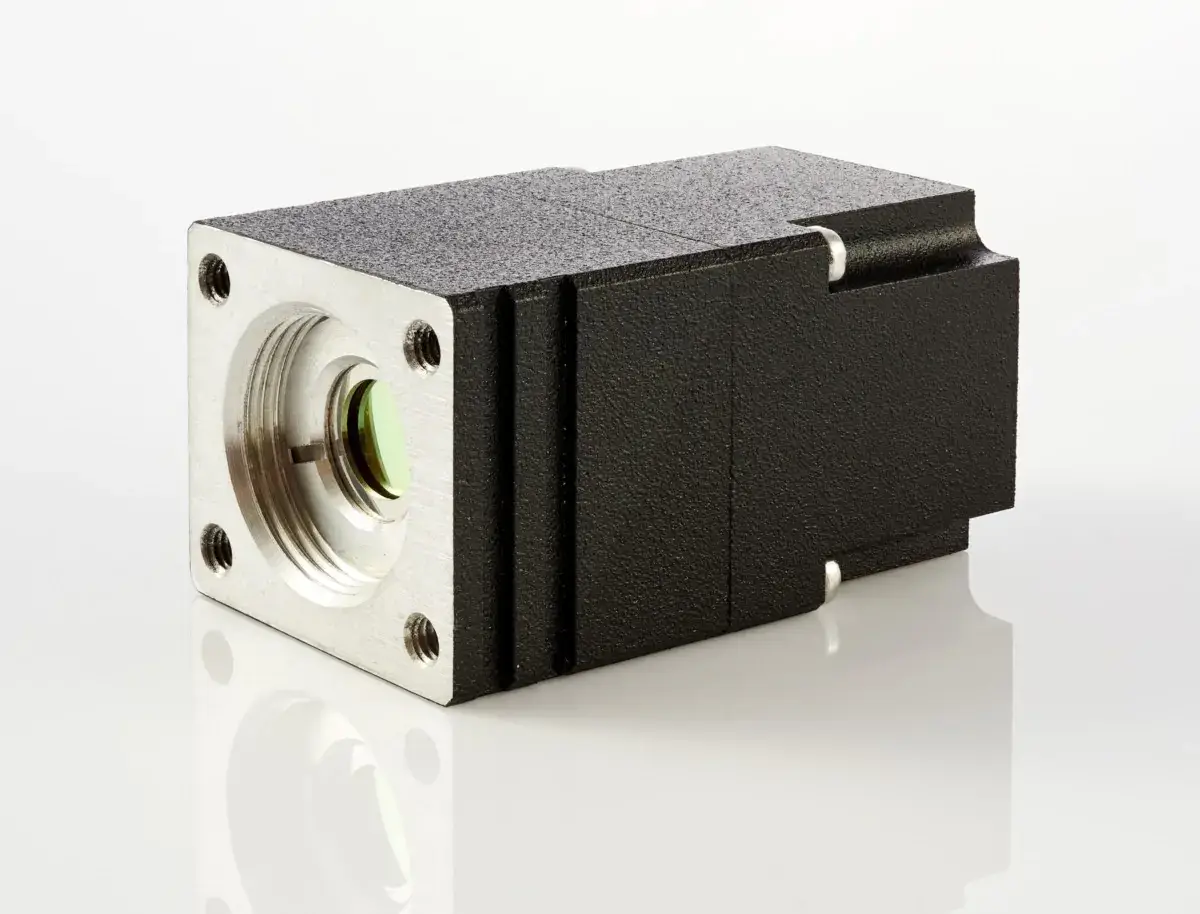 Types of VIGO detectors that can be integrated with SIP-TO8 preamplifier
Photoconductive: PC-2TE, PC-3TE, PC-4TE
Photoconductive optically immersed: PCI-2TE, PCI-3TE, PCI-4TE
Photovoltaic: PV-2TE, PVA-2TE, PV-3TE, PV-4TE
Photovoltaic optically immersed: PVI-2TE, PVIA-2TE, PVI-3TE, PVI-4TE
Photovoltaic multiple junction: PVM-2TE
Photovoltaic multiple junction optically immersed: PVMI-2TE, PVMI-3TE, PVMI-4TE
Specification (Ta = 20°C)
Parameter

Typical value

 Conditions, remarks

Low cut-off frequency flo, Hz

DC, 10, 100, 1k, 10k

 

High cut-off frequency fhi, Hz

100k, 1M, 10M, 100M, 250M

 

Transimpedance Ki, V/A

up to 100k

tunable

Transimpedance range Ki max / Ki min

up to 5

Output impedance Rout, Ω

50

 

Output voltage swing Vout, V
±10

±2

±1

fhi ≤ 1 MHz, RL = 1 MΩ*)

1 MHz < fhi ≤ 10 MHz, RL = 1 MΩ*)

10 MHz < fhi ≤ 250 MHz, RL = 50 Ω*)

Output voltage offset Voff, mV

max ±20**)

Power supply voltage Vsup, V

±15

±9

fhi ≤ 1 MHz

fhi >1 MHz

Power supply current Isup, mA
max ±50

no detector biasing

Ambient operating temperature Ta, °C

10 to 30

 

Signal output socket

MMCX

 

Power supply and TEC control socket

AMP2×4 (male)
AMPMODU 2×4

Mounting hole

none

 

Fan

no

 external heatsink necessary

*)  RL – load resistance

**)  Measured with equivalent resistor at the input instead of the detector, it is to avoid the environmental thermal radiation impact.
Mechanical layout, mm

Access to file
Access to this file is limited. In order to download it, please provide all the information and submit the form.
Application notes

Temperature sensor characteristics
Thank you!
This file has been sended to your e-mail.
Contact form
For more information, please contact us directly: