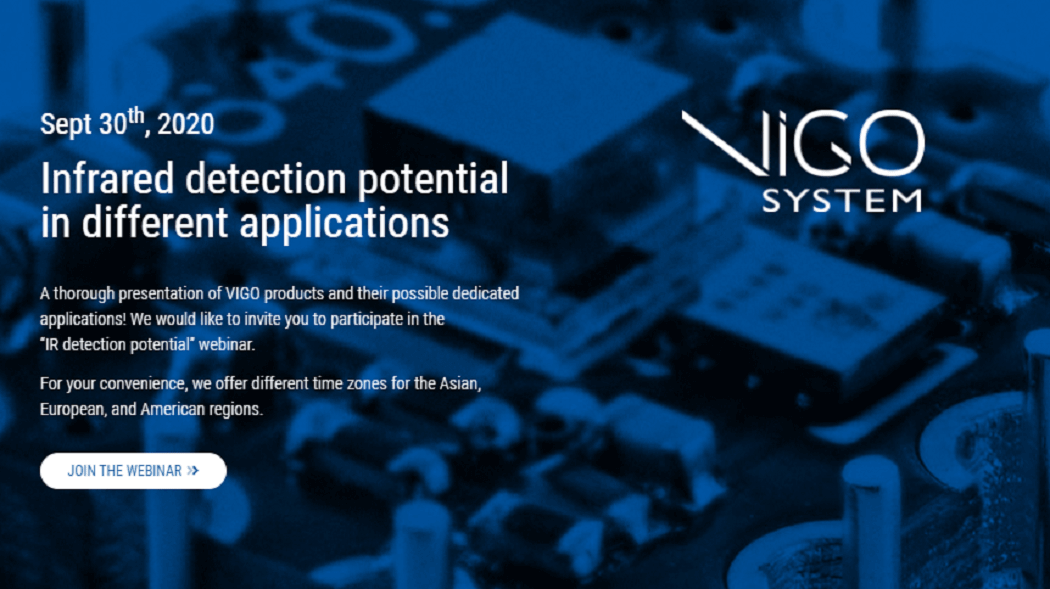 We would like to invite you to join our new VIGO Photonics webinar!
Our technical engineers will present how to properly choose a standard or customized high-tech MCT and III-V detectors for plastic sorting, gas analysis systems, and defense purposes. It is also a great opportunity to talk to them about our exciting technology and solutions!
The webinar will start at convenient hours for the Asian, American, and European regions.
Join  the webinar: