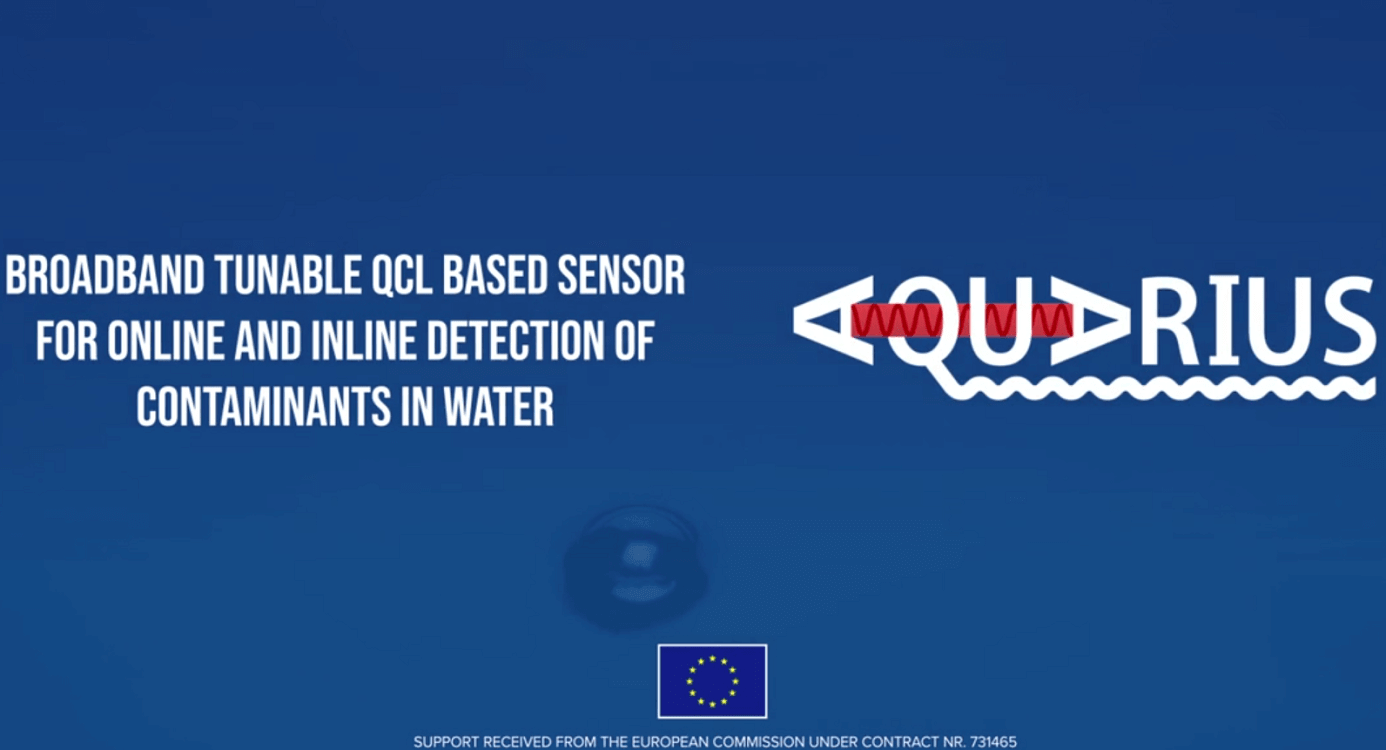 VIGO Photonics is a participant in AQUARIUS research project. AQUARIUS is an international research project funded by the European Research Council as part of the Horizon2020 initiative and is aimed at implementing recent advances in photonics towards detecting contamination in drinking water and waste water.
VIGO Photonics and the rest of the AQUARIUS consortium are moving into the final 6 months of the project.  As of the time of the last consortium meeting, project is on track to realize most of its goals, including:
Stabilization of the light source with a wide spectral range (200 cm²), which is based on fast tuning (1000 spectra / s) of the EC MOEMS QCL laser
Demonstration of in-line sampling: flow cell with ATR sample interface with functionalized coating,
Demonstration of on-line sampling: automated samples extraction and pre-processing, processed sample used in a flow cell with spectrometry based on transmission.
VIGO Photonics is creating the third and final version of the spectrometer, employing the novel EC-MOEMS-QCL light source developed by Fraunhofer-Institut für Solare Energiesysteme ISE.
As an innovative organization, we are glad that VIGO is a part of research projects hosted by Horizon 2020, Framework Programme for Research and Innovation Group.
More information about AQUARIUS project:
https:/aquarius-project.eu/index.php
https:/vimeo.com/402152373