Preamplifier power supply
PPS-03 is a small-size, easy to use and universal preamplifier power supply, designed to operate with VIGO detection module microM-10.6 and other devices containing uncooled detectors in TO39 packages and preamplifiers SIP-TO39.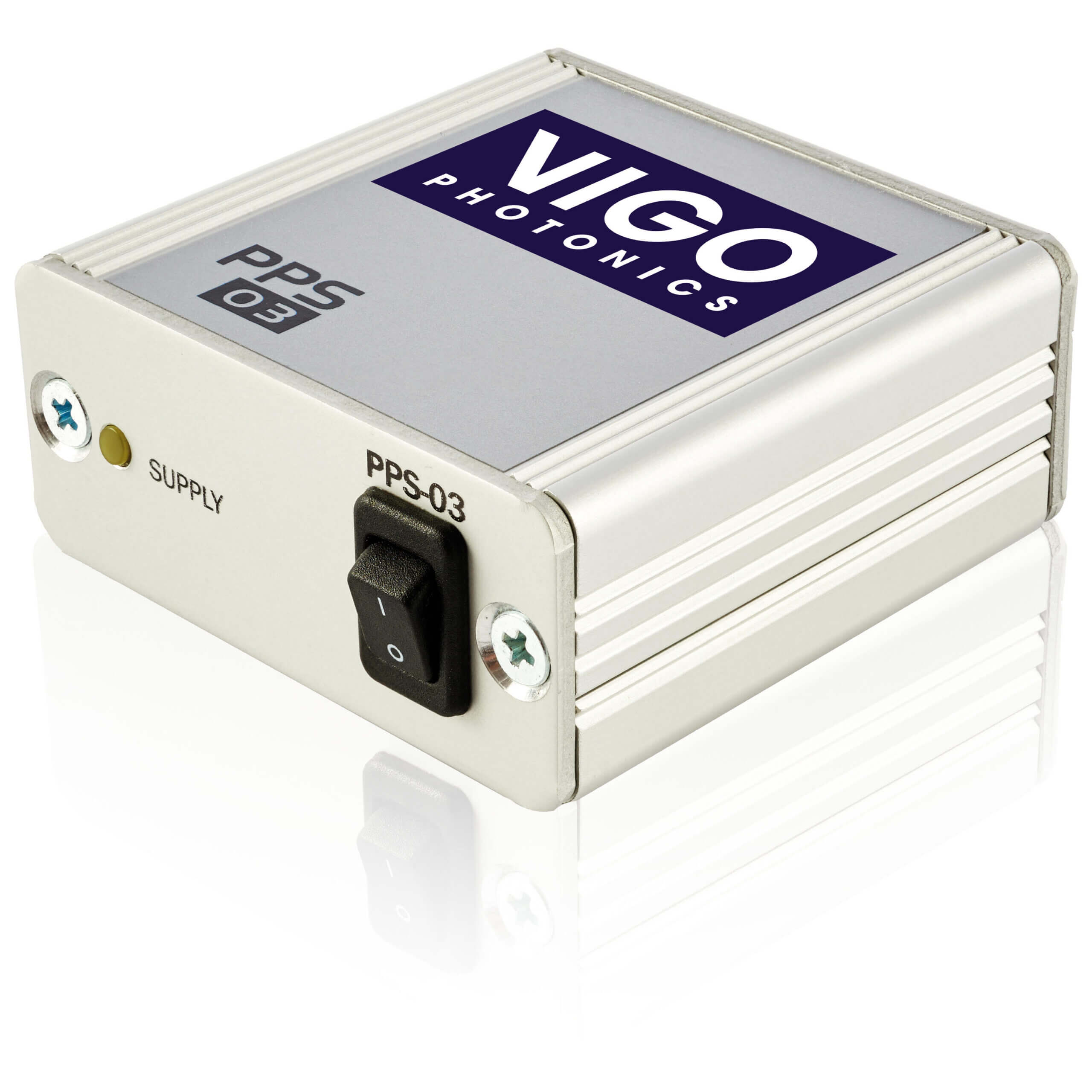 Specification (Ta = 20°C)
Parameter

Typical value

Conditions, remarks

Power supply voltage Vsup, VDC
min 9.0

max 16.0

Output voltage, VDC
±15

±9

PPS-03-15

PPS-03-09

Output current, mA

±100

IR module socket

DB9 (female)

D-sub 9 pin

Power supply socket

DC 2.1/5.5

Weight, g

100±5
Mechanical layout, mm

Access to file
Access to this file is limited. In order to download it, please provide all the information and submit the form.
Application notes

Temperature sensor characteristics
Thank you!
This file has been sended to your e-mail.
Contact form
For more information, please contact us directly: